Salade Folle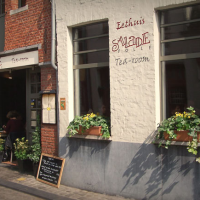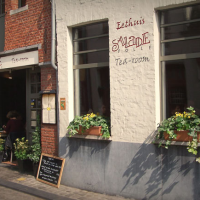 Address : Walplein 13-14, 8000 Bruges
Phone : 050 34 94 43
Cuisine : Vegetarian
Closing days : Monday evening
Detailed map
Look at the footpaths and cycling routes in the vicinity.
Salade Folle
Recent comments (3)
Your experience with Salade Folle? Your opinion
christine neant
ben er reeds 1 keer geweest,zeker niet de laatste keer,vind het er heel lekker,was blij verrast,prijs/kwaliteit top - gaan mij daar als bruggeling vaker zien,bediening is ook top
Lut Snellings
Ik ben dezelfde mening toegedaan: het is er heerlijk tafelen en de bediening is zeer vriendelijk en de maaltijden verzorgd en mooi opgediend!
Jorge Spiessens
Heerlijk tafelen.
Wij gaan hier zeer frequent en telkens zijn wij aangenaam verrast.

Vriendelijke bediening en mooi verzorgde maaltijden.